Hello, my name is Yago and before I used to work for fast fashion. It all started in 2018 when I had to travel for work, first to Cambodia and then to India , looking to make a production for a client. What I found there marked my opinion on this industry forever.

Clandestine workshops manufacturing garments for €1 for the largest companies in the world while workers do not earn €5/month, children carrying boxes, people without masks inhaling toxic fumes, rivers of colors and mountains of plastic, among other atrocities.

Knowing the reality of who is behind the garments we consume made me consider starting a project where TRANSPARENCY and traceability were its basis.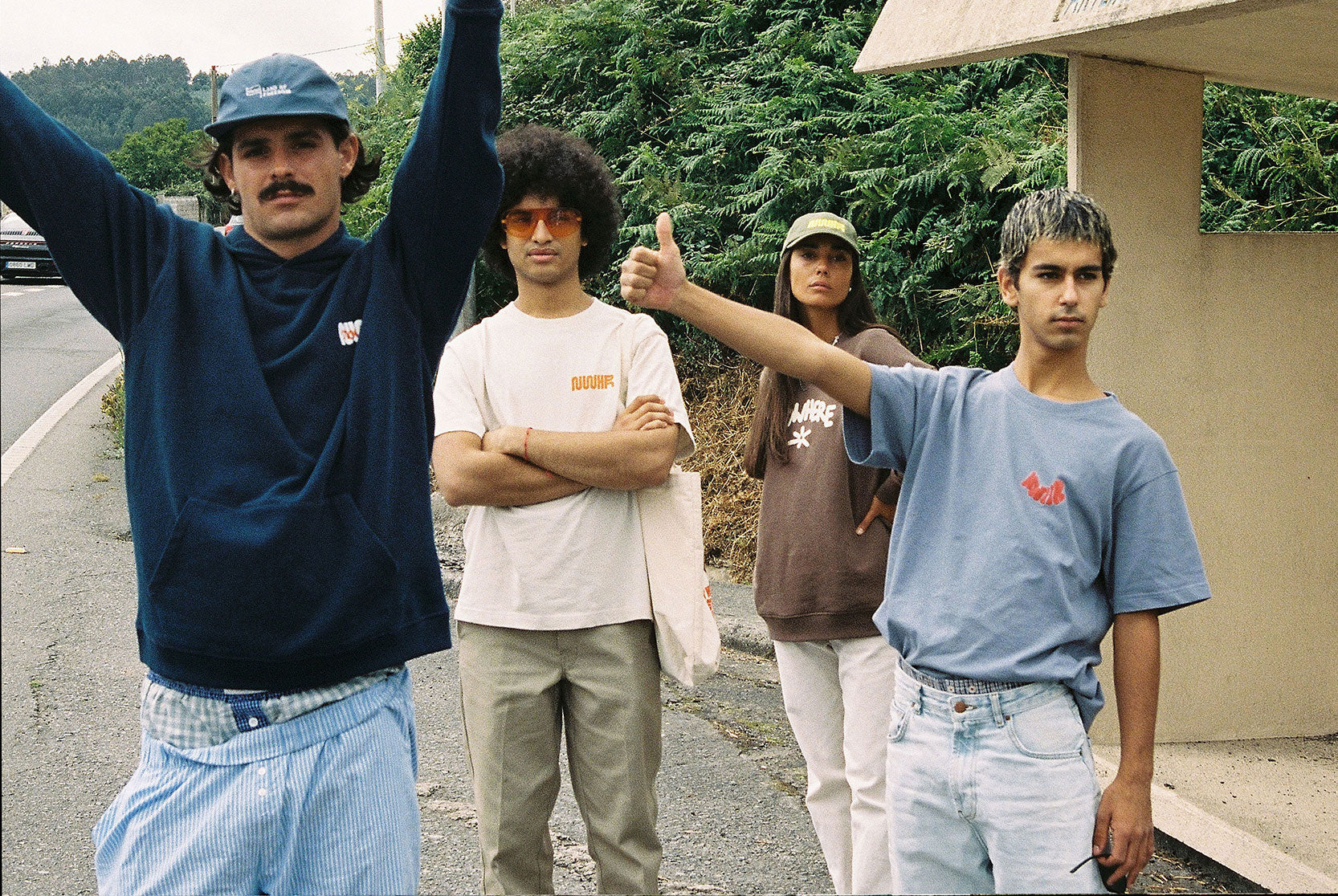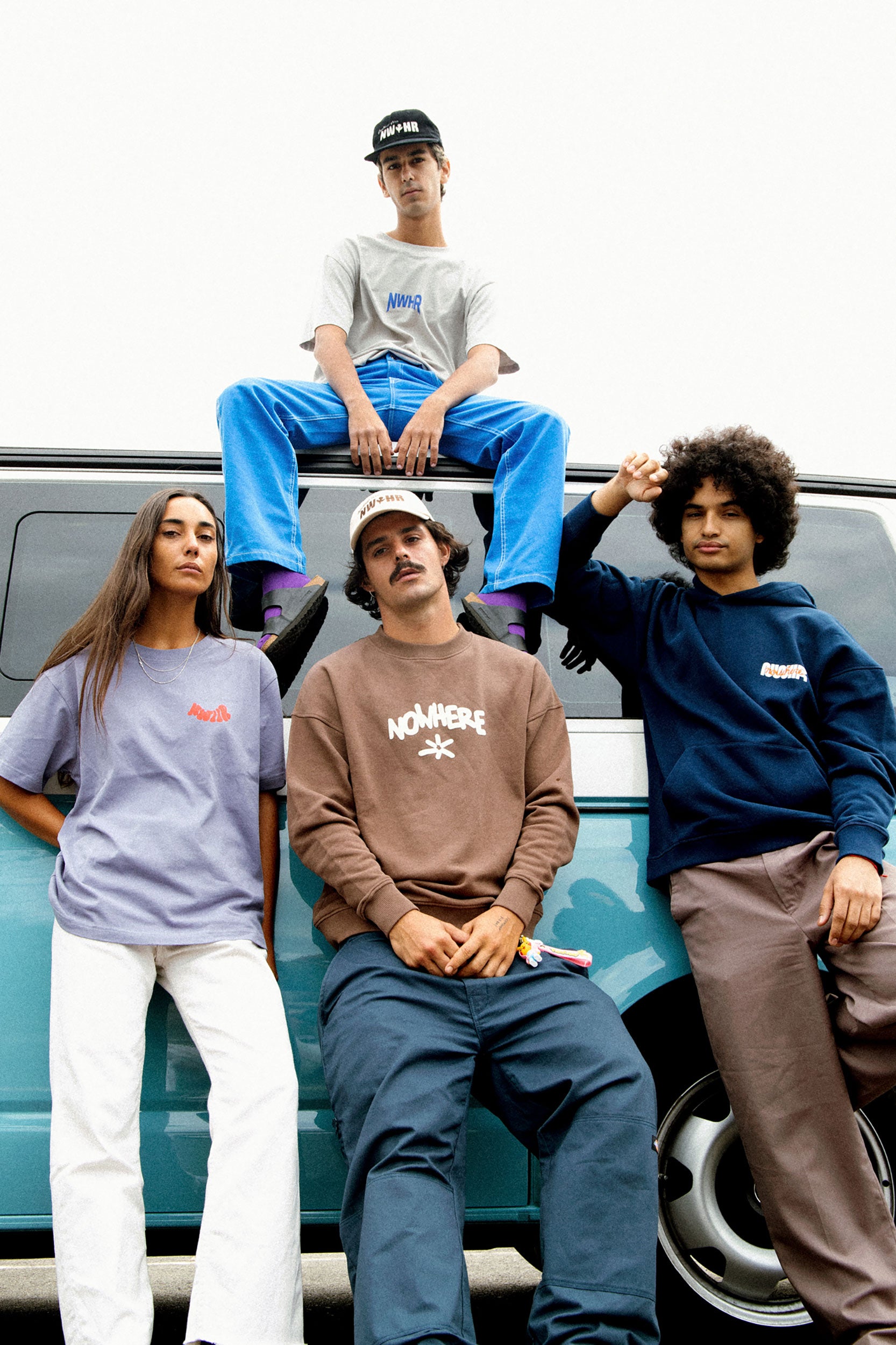 AT NOWHERE, WE WANT TO PROVIDE THE MAXIMUM TOOLS SO THAT OUR CONSUMERS KNOW WHAT THEY ARE BUYING, TO MAKE A CONSCIOUS AND CONSCIOUS PURCHASE. LET'S BE CRITICAL WITH THE BRANDS AGAIN, ASK QUESTIONS AND DOUBT EVERYTHING.
THERE ARE THREE PRINCIPLES THAT DEFINE US
TRANSPARENCY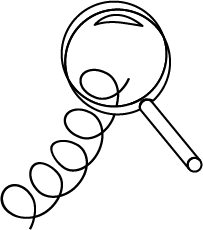 How are we going to set an example if our consumer knows neither the impact of our activity nor traceability throughout the value chain?
NONCONFORMISM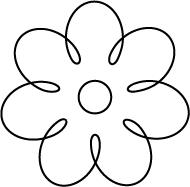 We are far from being as sustainable as we would like to be. For our first collection we use organic cotton, although we will gradually incorporate lower impact fabrics and better practices.

We believe in self-criticism and the desire to improve as fundamental values ​​for growth.
FASHION-COUNTERCULTURE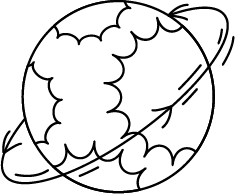 For us sustainability is a MUST. We stay alive through collaborations with artists and social activism.

We seek to generate change through our community by raising awareness about how screwed we are if we continue to treat the planet like this.